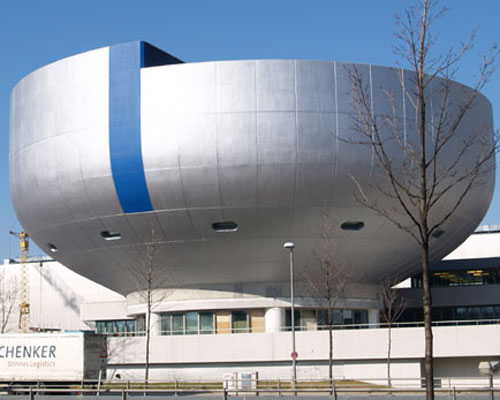 Photo source: dorfner.de
The Germany-based Dorfner Group has developed highly sophisticated particle technology to produce high quality functional fillers for paint, glass, paper, adhesives and construction materials. They specialize in kaolin-based products using raw materials extracted from their own mines. BassTech is proud to supply Dorfner's premium products to the paint manufacturing industry. Their DORKAFILL® line of functional fillers provides numerous benefits for paint manufacturers.
DORKAFILL® Pro_Void is a multifunctional, highly versatile additive used to optimize paint products in a controlled manner. It is primarily a matting agent but possesses many more properties that make it an ideal additive for dispersion paint formulations. Aesthetically, DORKAFILL® Pro_Void enhances the quality of the paint finish. In terms of durability, it offers good resistance to scrubbing, harsh weather and aggressive cleaning agents, making it highly suitable for use on exterior surfaces. This durability means a longer-lasting product that can help cut future repair or refinishing costs. This is truly a unique product as the material is "flash" fired to create the platelet structure.
In addition to enhancing the visual quality of the end product, using DORKAFILL® Pro_Void is also an excellent opportunity for professional painters to save time and money. It can reduce binder and/or pigment consumption and has a long shelf life. It's also very easy to work with and is easily incorporated into existing tint systems.
DORKAFILL® H is another premium offering from Dorfner's line of dispersion paint additives. An aluminum silicate made from a high-grade kaolin, its plate-like structure improves application of dispersion paints and differentiates it from other calcinated kaolin products. Compared to native kaolin, DORKAFILL® H makes dispersion paints much easier to work with. Integrating DORKAFILL® H produces the desired structural viscosity for dispersion, which can minimize splashing by up to 15 percent. This equates to less worksite setup and cleanup. Achieving this level of viscosity also means optimal flow and efficiency; formulations with DORKAFILL® H have been proven to cover up to 25 percent more area than standard formulations.
As well as improving productivity, using DORKAFILL® H as an additive helps lower both material and labor costs. It reduces binder consumption and the need for expensive Titanium Dioxide (TiO2). Its properties promote film formation and low surface activity, resulting in a long-lasting, superior coating result that sets you apart from the competition.
Choosing one of Dorfner's DORKAFILL® functional fillers for your paint formulation means significantly optimizing your product's all-around performance. Whether you choose DORKAFILL® H or DORKAFILL® Pro_Void, you are guaranteed a superior finish, cost savings and improved productivity.
Speak with an Expert
Are you a paint manufacturer? BassTech is a strategic supplier of functional fillers for paint. To learn more about our products, contact one of our experts.