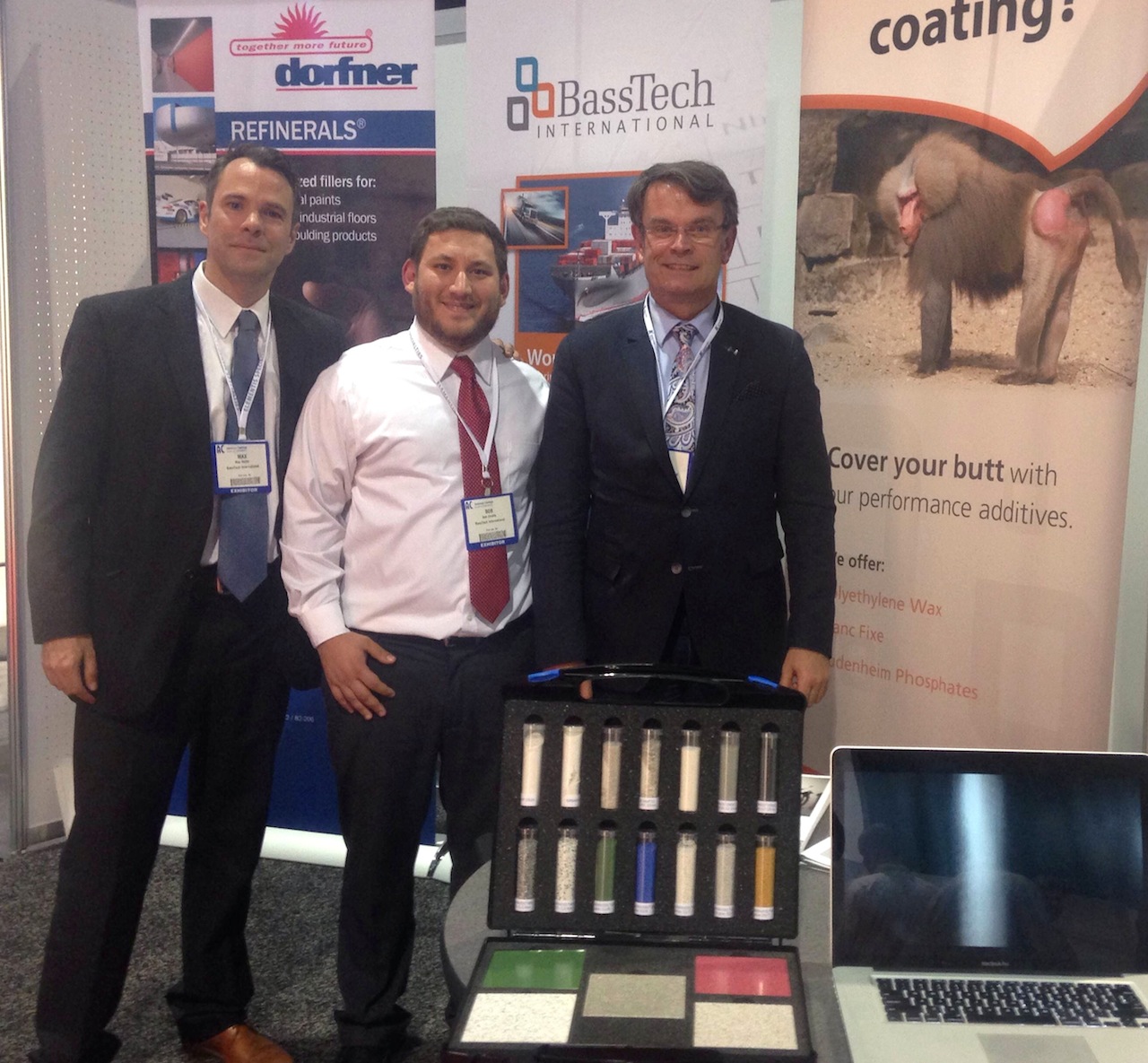 We recently had the pleasure of exhibiting for the first time at this year's American Coatings Show in Atlanta. The American Coatings Show is the fastest growing trade show in the paint and coatings industry, and we welcomed the opportunity to exhibit and introduce our new partner, Dorfner, as we expand our influence in the industry.
Our paints/inks/coatings products include Polyethylene Wax, Blanc Fixe, Specialty Metal Phosphates from Chemische Fabrik Budenheim, non-corrosive pigments, and now Dorfner's functional filler systems. As we mentioned in our last blog entry, Dorfner produces excellent and unique quartz- and kaolin-based functional filler systems and matting agents, which are used to create high quality industrial paints and coatings, decorative flooring, and industrial flooring at a great value. Contact us if you are interested in any of these products.
We're looking forward to exhibiting again at ACS 2016 in Indianapolis.