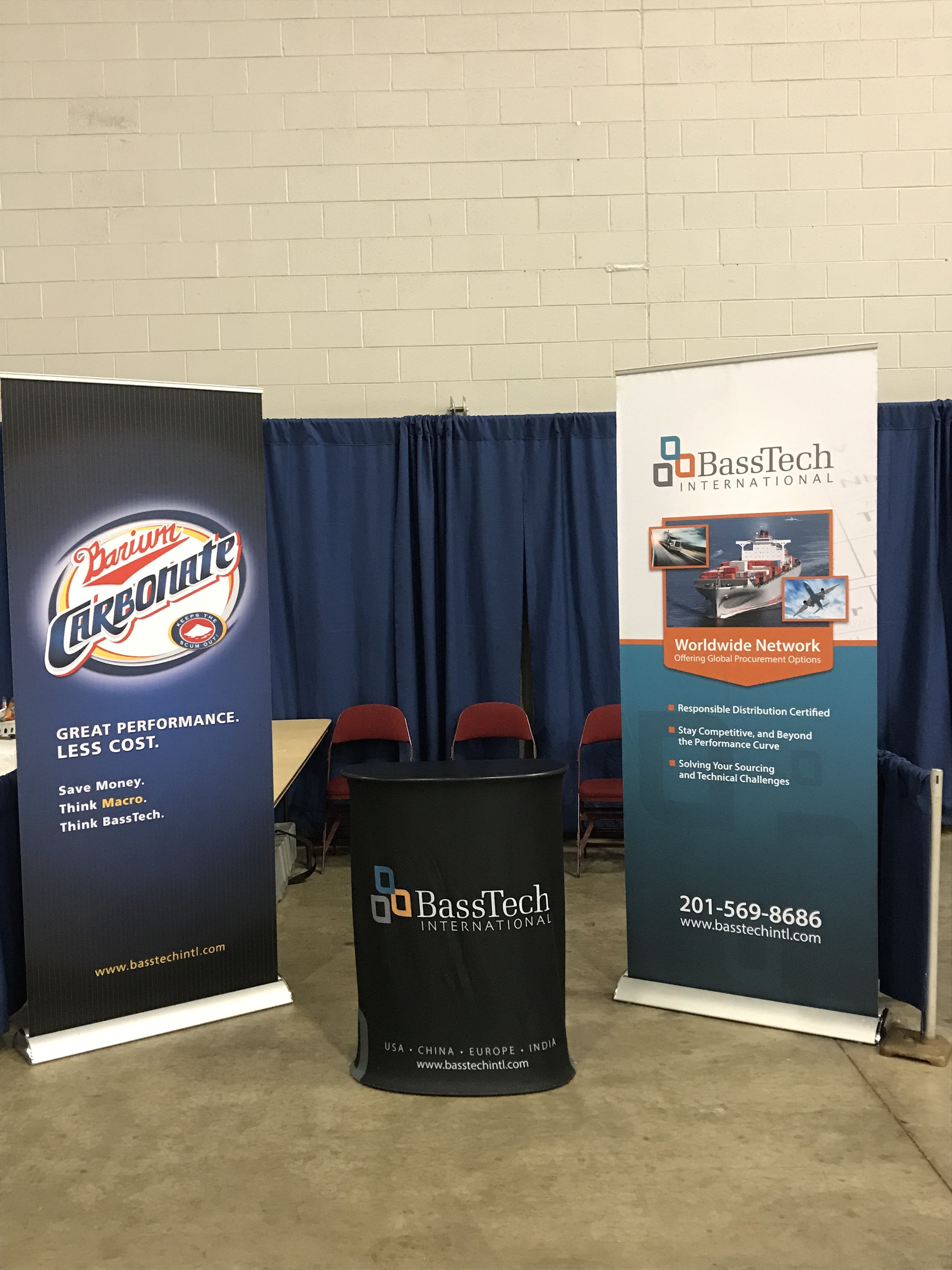 BassTech had the pleasure of exhibiting at the 63rd annual Clemson Brick Forum this year in Anderson, South Carolina. The show was a great opportunity to learn new developments in the Brick Industry and network with colleagues. The show is always highlighted by the wonderful steak cookout taking place on the 2nd night!
BassTech had a fruitful experience at the forum, showcasing our Barium Carbonate Powder. Our Barium Carbonate helps control efflorescence (the white powdery scum that can sometimes develop on the outside brick). Our Barium Carbonate also has no additives to dilute the reactivity or cause flow issues during the summer months and no chemistries needed that could possibly react with the humidity leading to agglomeration.
In addition to Barium Carbonate, this was the first year BassTech showcased our newest material to the Brick Industry, Fabutit 734. Fabutit 734 is a high performance deflocculant optimized exclusively for clay bodies. The product has a documented record of significantly decreasing water demand by improving surface tension between particles, while increasing green strength and extrusion quality.
If you were unable to talk to us at the show, please reach out to us by email info@basstechintl.com or call 201-569-8686. A member of our highly knowledgable sales team will be happy work with you on fulfilling your supply needs.