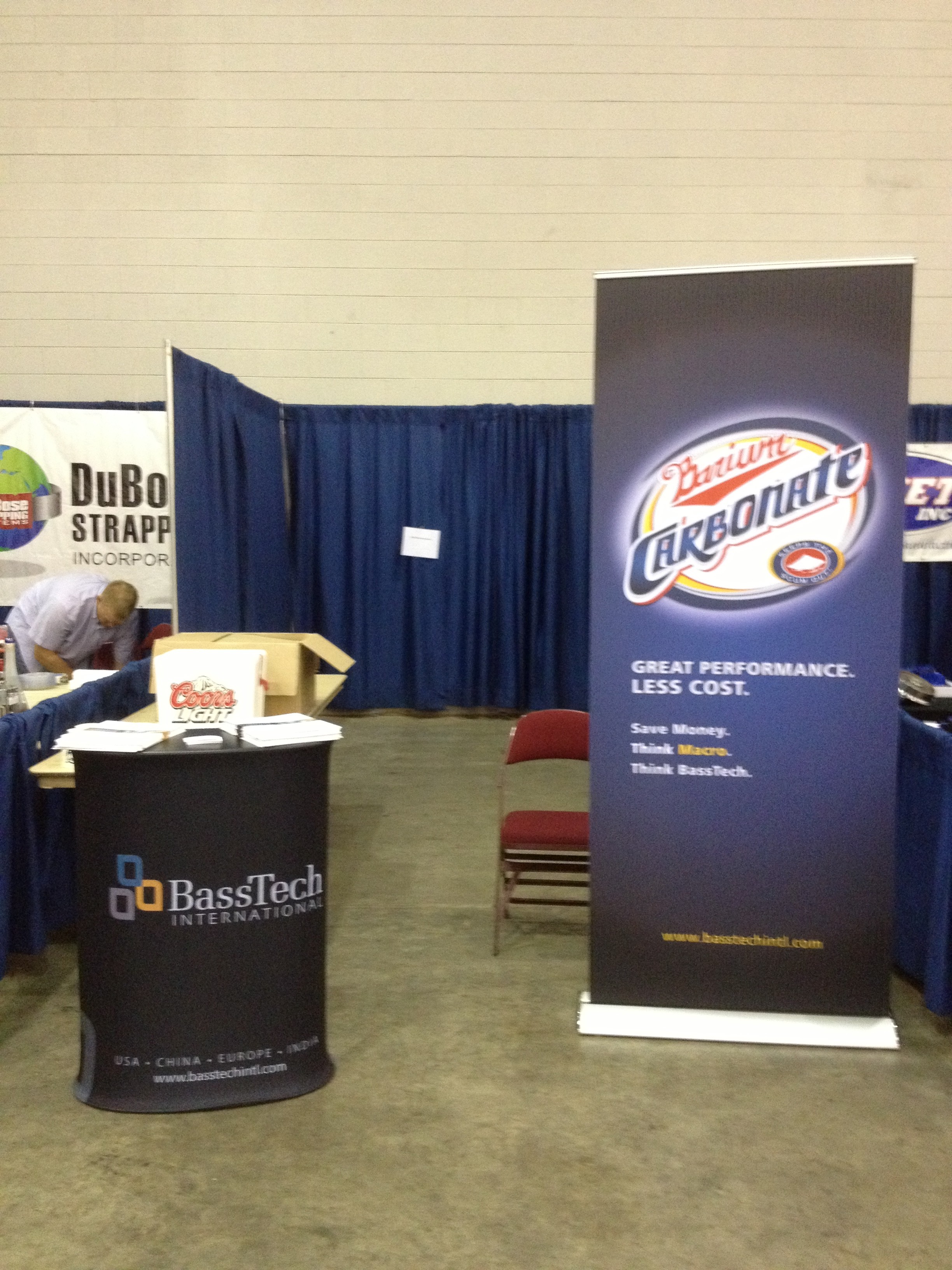 I recently went to the Clemson Brick Forum in Anderson, SC. This is my third year going to the show and it always impresses me how vendors continue to improve their booths year after year, some spending thousands of dollars. This year, it ranged from a paintball shooting range to female bartenders to Nascar arcade simulators.
We even upgraded our booth this year with a new logo for Barium Carbonate similar to Miller Lite, which can be seen on the picture attached to this blog post. It made for interesting conversations with the occasional trademark infringement inquiry. Do not worry though, we were giving out Miller Lite, so they received some promotion as well.
Now to think of what to do at next year's show!
~ Tom