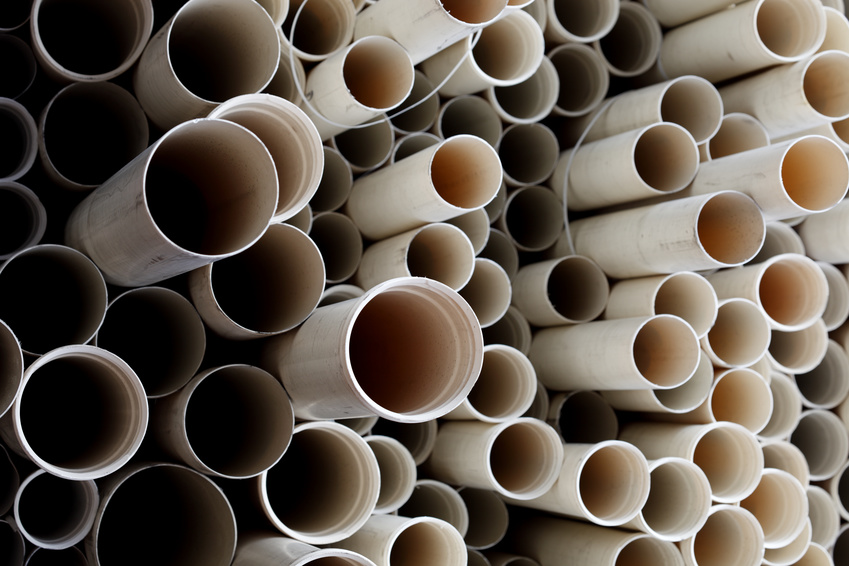 BassTech International is very excited to announce its' newest addition to our specialty line of lubricants, Ethylene Bis(Stearamide) (EBS) CAS#110-30-5. EBS is a synthetic wax made by combining two stearic acid molecules with one molecule of ethylenediamine. Together the resulting compound is a white, waxy solid that is sold as a powder in various mesh sizes. EBS is non-toxic, has no smell and is not soluble in water at room temperature. It has solubility in chlorinated or aromatic solvents.
The primary use for ethylene bis(stearamide) is as a release agent for PVC (poly-vinyl chloride) extrusion. It acts as both an internal and external lubricant to enhance malleability of the PVC resin. It will inherently lower the viscosity of the polymer resin and can decrease friction and abrasion of the polymer surface. EBS is also a dispersal agent and helps contribute to color uniformity and stability of the resulting extruded PVC product. Adding EBS to your thermoforming process will increase productivity by reducing shear stress. The overall product has a high gloss finish, smooth surface and increased tensile strength.
EBS is not just for PVC thermoforming, it is suitable as an additive for nearly any thermoplastic manipulation with benefits similar to those described above for the PVC process. EBS can be used with ABS, polystyrene, polyethylene, polypropylene and more. In plastic masterbatch applications it reduces the amount of resin/binder necessary which translates to cost savings. It will also help with pigment dispersal and give the finished product a more vibrant glossy finish.
Overall, EBS is an extremely cost effective and safe additive to use in the thermoplastic industry. Please don't hesitate to contact a BassTech International representative with questions regarding this product or some of its applications. We have over 20 years serving the polymer thermoplastic industry and our experts will be glad to assist any potential customer in any way possible. Please contact us with any inquiry by emailing info@basstechintl.com or by dialing (201)-569-8686.