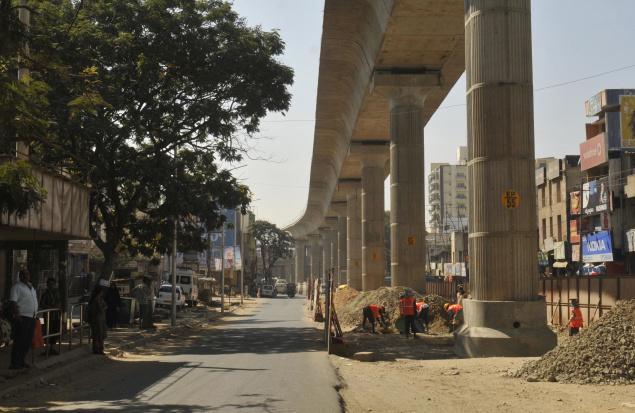 I recently returned from a multi-city trip to India. On this trip, we visited Kolkata (Calcutta), Bangalore (Bengalaru), Chennai and Mumbai (Bombay). One thing that struck me was that in all of the cities, major infrastructure work was being undertaken. Each city seemed to be building a new airport, raised highway (expressway or flyover as they are called in India) and a metro rail line.
For those of you who have visited India previously, you will understand the urgency of upgrading the country's infrastructure, so this was really exciting for me to see. On the other hand, if you ask a local in any of those cities, "When will the construction be finished?" They all have the same answer: "Who knows, probably another five or more years, but it was supposed to be done two years ago!" While that is a bit discouraging, what they have already completed is a major step forward.
Landing at the airport in Bangalore, we were welcomed by a brand new terminal which, from the looks of it, rivals many great European airports. Next, driving the 45km to our hotel was mostly completed on a real multi-lane expressway. The road was quite smooth, and we moved along at a respectable pace (they must have used SBS – Styrene-Butadiene Styrene in their new roads).
– Sam