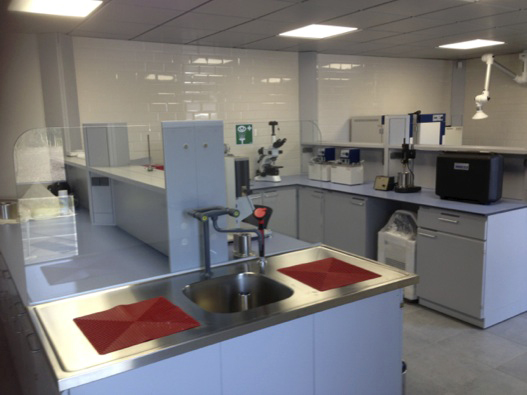 To better serve our customers, we recently completed the construction of a state of the art lab in our Europe office. We'll be using this lab to perform polymer testing and bitumen modification developments.
The lab features the following new instruments:
Mixing units for bitumen blending and high-shear blending
Ring and Ball apparatus
High-temperature furnace for ash content
Hot air oven
Temperate water bath
Penetration apparatus
Cryostat minus 40C for cold flex testing
Fluorescence microscope
Brookfield Rotary Viscosity apparatus
Density measurement tools
Melt flow measurement apparatus
DSC Analyzer
We will be posting updates about the new lab in the future!
Here are two more panoramic photos: