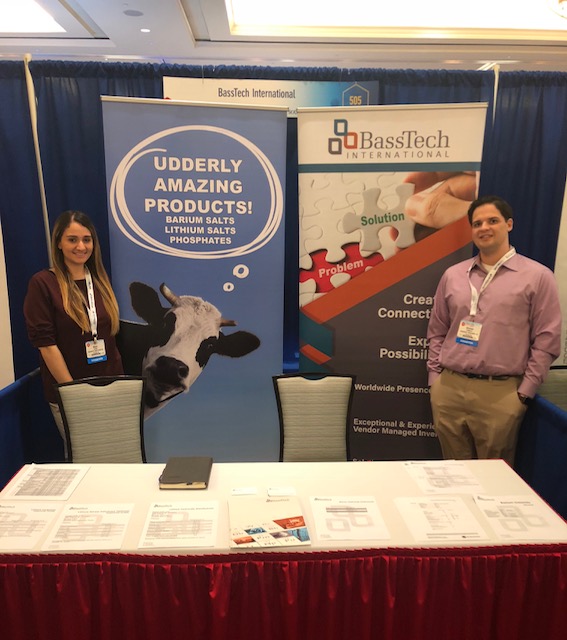 BassTech International exhibited at the first annual Specialty & Customs Chemicals America show in Fort Worth, Texas. Typically, BassTech attends the well-known sister show located in Charleston, South Carolina. The show's purpose in Fort Worth was to showcase the distinctive value of the American chemical industry and ultimately help support this favorable domestic manufacturing shift.
We were unsure of what to expect as this was the first show in Fort Worth, but the show was a massive success. We were able to meet with numerous companies that had an interest in our performance additives. Specifically, we were showcasing our Lithium Carbonate, Lithium Chloride, Lithium Nitrate, Barium Chloride, Barium Hydroxide, and a complete line of Metal Phosphates. These products were a big hit in the Paints, Coatings, Lubricants, Metal & Water Treatment Industries.
If you missed us and our eye catching banner portraying a talking cow (Which no, we were not selling), feel free to contact us by email at info@basstechintl.com or call us at 201-569-8686. A member of our knowledgeable sales team will be happy to assist with any questions you may have.