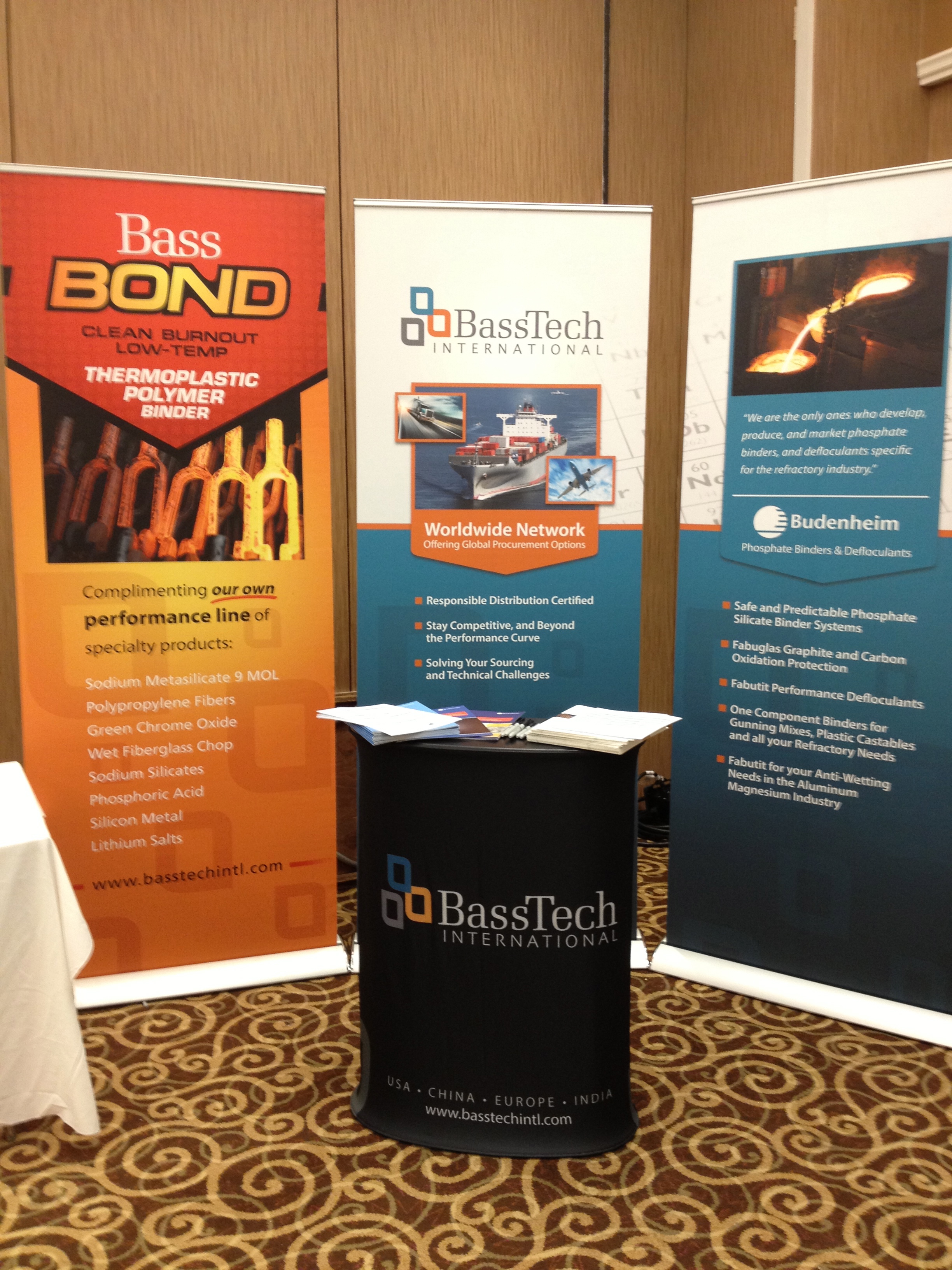 Cold and snowy St. Louis at the end of March! Not what we expected when arriving at the St. Louis Refractory Symposium. Normally, the weather is beautiful and gives everyone a welcomed taste of what spring will feel like.
Despite the weather, everyone was in good spirits. BassTech and Budenheim discussed a variety of our specialty metal phosphate binders, deflocculants and corrosion inhibitors that complement BassTech's Sodium Silicates/Metasilicates, Green Chrome Oxide, and other specialty additives provided to the refractory industry.
In preparation for the upcoming UNITECR 2013 in Canada, we redesigned our booth, which can be seen in the attached picture. We feel this will breathe new life into our marketing efforts and continue to allow us to prove we are our customers' most dependable and resourceful partner in maintaining their competitive edge.
-Tom