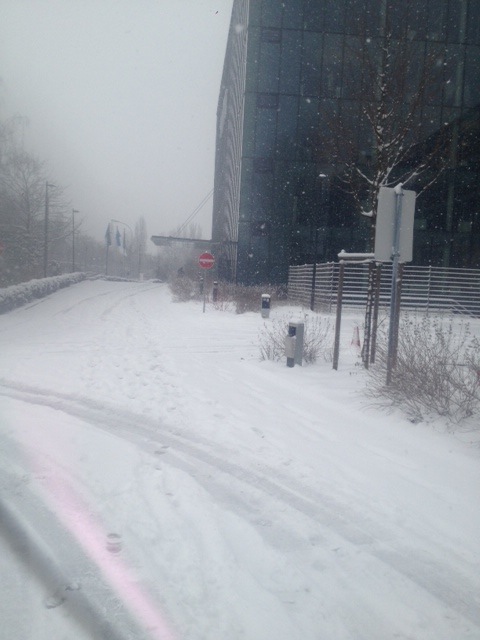 Tired of the extreme winter weather in New York, I had eagerly anticipated spring weather in Germany.  Unfortunately, my hopes were dashed upon my arrival.  After exiting the Hyatt Mainz, I observed a crew arriving by bus from a recent Cathay Pacific flight.  Instead of immediately rushing to their rooms after their lengthy flight, they began posting pictures on social media of the SNOW STORM that was impacting the area.  For many of them, it was their first experience of snow and they were as giddy as children – thrilled with catching snowflakes on their tongues.
Later that day I moved north via the Autobahn that quickly changed to the Parkplatz (parking lot).  My goal was to introduce our new Pelletized Zinc Oxide Granular to the glass industry – complementing our Titanium Dioxide Granular and Barium Chemicals.
Luckily, the reception I received at our customer's office was warmer than the weather. I was able to communicate how our product featured free-flowing characteristics, improved batching, less dusting and would help improve employee safety. Overall, it was a great trip, and I am pleased to announce that we have another winner!
-Alan