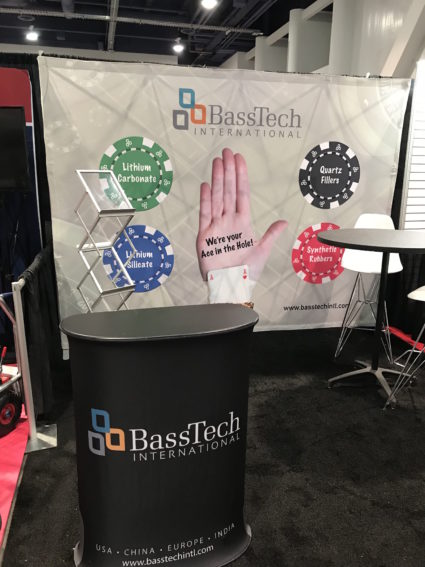 BassTech International was in Las Vegas last week looking to win big, not at the tables, but at the World of Concrete! Traditionally, BassTech has exhibited a complete line of Dorfner's Functional Filler Systems. BassTech partnered with Dofner to bring Quartz Sand and Colored Quartz Sand to the industrial flooring industry in North America.
In addition to Quartz Sand, this was the first year that BassTech promoted a complete line of Lithium Salts at the World of Concrete. We had successful meetings with manufacturers for our Lithium Silicate that is used in many Concrete Densifier product line. In addition, many manufacturers were also interested in our Lithium Carbonate, Nitrate, Hydroxide, and Sulfate to prevent and reduce Alkali-Silica Reaction (ASR).
Speak with an Expert
If you missed us at the show or were not able to attend, please do not hesitate to contact us! A member of our highly knowledgeable team will be able to assist you with any questions and provide additional information on our raw material solutions.