BassTech has been the exclusive agent in North America for Chemische Fabrik Budenheim for over twenty years. Budenheim, the last Phosphate producer concentrating on Specialty Metal Phosphates for technical applications, has developed an extensive line of Phosphate Binders and Deflocculants to the Refractory Industry and Specialty Glass markets. Our products are used extensively in the Dental Composite Industry, Metal Treatment, Flame Retardants, Pigment production and Battery Industry. BassTech maintains a dedicated inventory of Budenheim Phosphates at our New Jersey warehouse available for prompt release to our customers, including a variety of Aluminum, Boron, Barium, Iron and other Metal Phosphates in varying purities.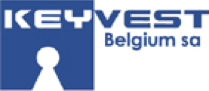 Keyvest SA is a leading manufacturer of micronized Silicon Metal, Silicon Carbide and Metallurgical Powders. BassTech has been supplying their products to the North American Refractory Industry for over a decade. We have also expanded our representation to include Chrome Corundum, Atomized Aluminum and Granules, Aluminum Magnesium Alloy, Aluminum Silicon Powder, MicroSilica, Boron Carbide and Tungsten derivatives. Keyvest has the flexibility to supply material in various packaging, particle size distributions and qualities.


BassTech International represents Bangkok Synthetic Resins for the sale of their Polybutadiene Rubber to the High Impact Polystyrene market in North America and Europe. We have been working with BSTE to service our customers' requirements on a just-in-time basis with specialty Hi-cis Cobalt Catalyst Polybutadiene Rubbers. We have the capability of supplying material in returnable totes or crates.

BassTech International has been the exclusive agent for Korea Kumho Petrochemical SBS sales to the US roofing market for over ten years. We have been working with KKPC to service our customers to highest degree, either with direct shipments from Korea or through strategic local warehousing on a just-in-time basis.

BassTech International has a long-term partnership with the New Summit / Padana Resine group going back almost twenty years. We are the exclusive representative to sell their APP compounds into North America, China, and India. Together, we offer our customers a unique combination of technical support in developing custom products and unmatched customer service.

BassTech International represents NaChurs-Alpine for the sale of their Phosphoric Acid for the North American refractory industry. We have the capability of supplying material in bulk tank truck quantities or individual totes (IBCs).

BassTech International has been supplying Sodium Silicate/Sodium Metasilicate Powders as Binders to the North American market from Dechang, the major producer in China. We have also expanded to supply Sodium Aluminate complexes as partial or full replacement for Titanium Dioxide in Paints and other Pigment applications.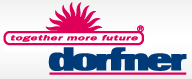 BassTech International represents Dorfner Group for the sale of their kaolin and crystallized quartz sand-based functional fillers in North America. Dorfner's functional fillers are used worldwide in industrial flooring, paint and coatings, ceramics, colored stone plaster, and other industries. These fillers are prized for their ability to reduce costs by providing a high filler-binder ratio, while also producing an aesthetically pleasing and exceptionally durable final product. Available Dorfner products include their brand name DORSIMIX® quartz sand blends, GRANUCOL® colored quartz sands (available in hundreds of shades), low-dust DORVALIT® PMK quartz powder, FUGENSAND+ joint filling sand that inhibits weed growth without the use of pesticides, and water-repellent modified quartz sand and quartz powder.